GET AN EXCLUSIVE RIVERLIGHTS MUSIC FESTIVAL EXPERIENCE!
Enhance your festival experience with a VIP pass! VIP access entitles you to:
A VIP bar with specialized drink options only available to VIP guests
Tents with lounge areas, climate control, special VIP only access to the stage and performers, and RLMF swag
Hang out with the bands after their set – only in the VIP area
Upgrade to get these awesome amenities today!
FLINT EASTWOOD
Jax Anderson (aka Flint Eastwood) is an alt-pop artist from Detroit, Michigan who has built an international audience by writing great songs and touring with the tireless work ethic that her city is famous for. She is known for her unapologetic fierceness as much as her kindness and smile. She champions authenticity in a world filled with fake news, and plants seeds of empathy in a world that constantly tries to separate us. She exemplifies strong female leadership in a world that still struggles to accept female leaders, and she believes that hope and love are the only way to combat widespread cynicism and hate. She's a consummate creative who does her own photography, videography, and wardrobe, and every aspect of her brand is imbued with a clear sense of direction across these disciplines.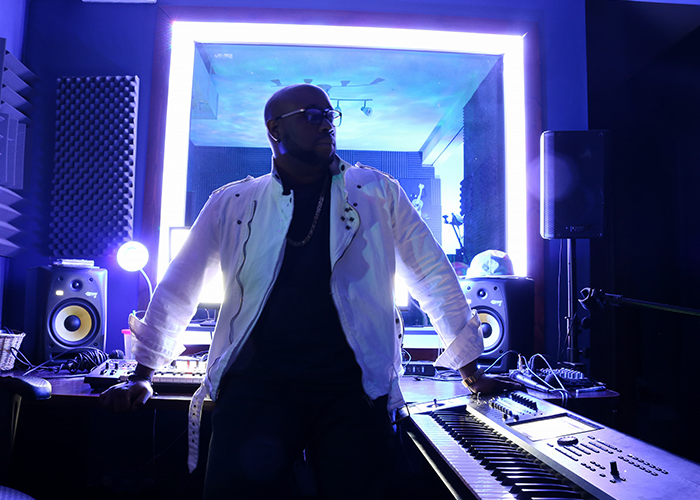 LE BLAQ SWAN
Musicians have always been the creators of culture's soundtracks by reflecting the times through beats, bars, and melodies. But every once in awhile an artist comes along that not only mirrors the current times, but creates a culture of their own. LE is one of those rare and versatile ones. From rock to gospel to R&B, LE gives birth to beauty, fun, and freedom through his work as a musician, producer, vocalist, and songwriter.
As the former frontman for the powerhouse, melodic rock band Pure Star Movement (PSM), LE captured audiences as they shared the stage with the likes of Grammy nominees, Fireflight, Dove nominated Addison Road, and award-winning and platinum rock supergroups such as Chevelle, Evans Blue and more. Because of the musical versatility of LE, along with his silky R&B vocals, he's also been able to share the stage with the likes of PJ Morton (Grammy award winner of Maroon 5), Wale, Young Thug, and Jaquese in the very first year of his R&B career. LE has also toured regionally three times.
LE's goal is to disrupt culture's normalcy and to free people to be authentic and loving without the chains that societal standards often put us in. LE states, "Music is more than just sound. It's bigger than one genre. It's a tool to free the burdened, create new worlds, and become our authentic selves. It's my aim to join with my supporters in tearing down the walls through every show and song… and to have a good time doing it."